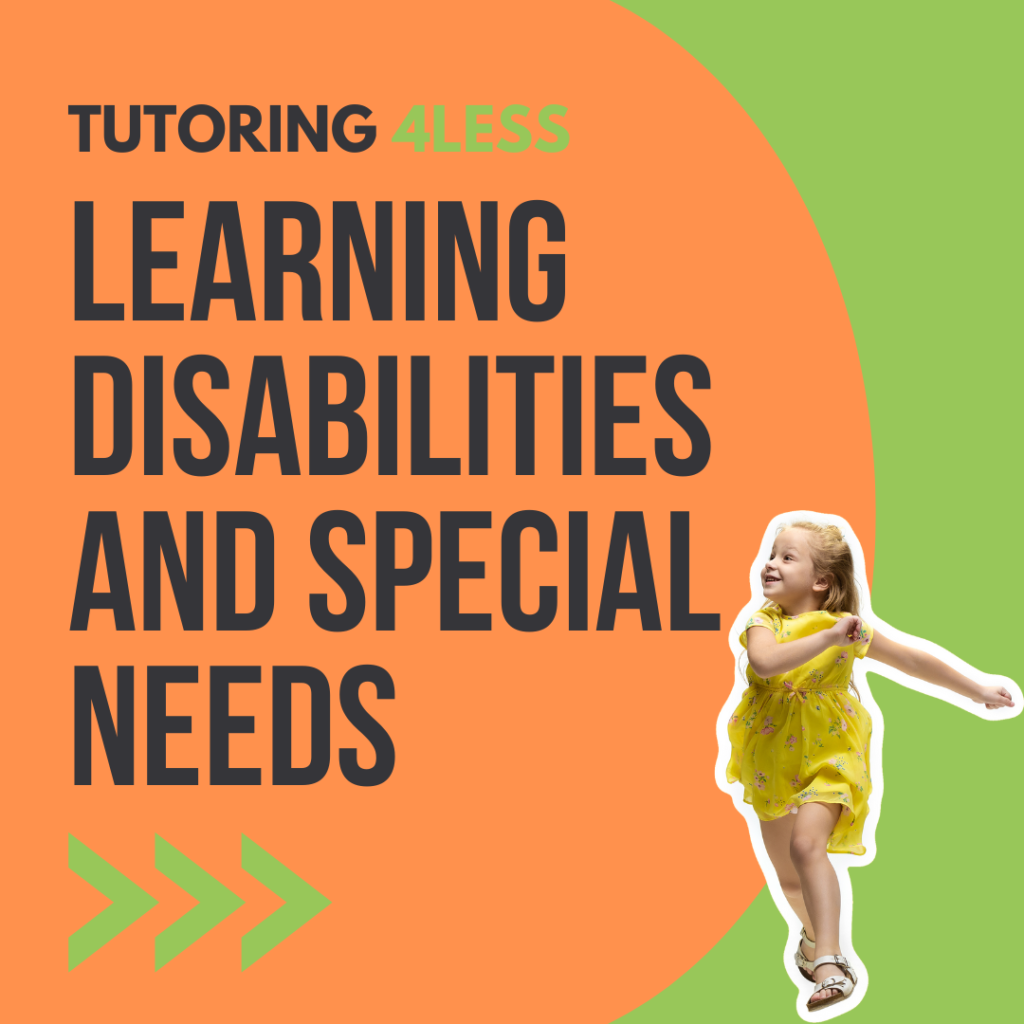 Unlocking Potential: Special Needs Tutoring at Tutoring4Less
Education is a fundamental right for every child, regardless of their unique challenges or abilities. In Los Angeles, a city known for its diversity and inclusivity, there is a growing recognition of the importance of providing specialized support to students with special needs. Welcome to Tutoring4Less, your trusted and affordable local tutoring center in the vibrant city of Los Angeles. We are dedicated to providing exceptional educational support for students with special needs. As a leading local tutoring center in Los Angeles, we understand that every child learns differently and has unique challenges and strengths. That's why our team of experienced and trained tutors excels in special needs tutoring, tailoring our approach to meet the specific needs of each student. With our personalized instruction and nurturing environment, we strive to empower students, build their confidence, and help them unlock their full potential. Join us at Tutoring4Less, where we believe that every child deserves a chance to thrive academically, regardless of their special needs.
What Is Special Needs Tutoring?
Special needs can be categorized into several types: medical, physical, sensory, developmental, learning, communication, behavioral, and mental/psychological. Each of these categories includes a variety of disabilities and conditions that affect a person's ability to function in their daily environment. According to a 2018 study by the US Center for Disease Control and Prevention, the most common disability for younger adults is a cognitive disability. The most common disability for older adults is mobility disability.
According to the National Center for Education Statistics, the disability most commonly addressed by special education services is a specific learning disability.
The term 'special needs' encompasses various conditions that impact a person's daily functions. Some examples are:
Communication needs: speech or language impairments
Sensorial needs: deafness, vision impairment
Developmental needs: Down Syndrome, autism, intellectual impairment
Learning needs: specific learning disabilities
While the list of possible diagnoses included under the label "special needs" is extensive, some of the most common diagnoses related to academic settings and can include:
Autism
ADD/ADHD
Learning disabilities (dyslexia, dysgraphia, etc.)
Tourette's syndrome
Disorders that incorporate intellectual disabilities, such as Down syndrome
Disorders that make physical activity challenging, including cerebral palsy, blindness, or deafness,
Speech and language disorders ranging from apraxia of speech to stuttering
Emotional and behavioral disorders including anxiety, depression, oppositional-defiant disorder, and more
Physical differences such as amputated limbs or dwarfism

Other lesser-known disorders, such as non-verbal learning disorder, also fall under the term special needs.
What Is Special Needs Tutoring?
Special needs tutoring is a specialized form of instruction designed to support students with diverse learning challenges and disabilities. It involves personalized teaching methods and strategies tailored to meet the unique needs of each student. Special needs tutors employ a range of techniques, accommodations, and assistive technologies to help students overcome academic hurdles, build confidence, and develop essential skills necessary for their academic and personal growth.
A Customized Approach to Learning:
Special needs tutoring goes beyond the conventional methods of instruction. Recognizing that every child has unique learning needs, our specialized tutors employ a customized approach to learning. They take the time to understand the individual strengths, challenges, and learning styles of each student, allowing them to create personalized lesson plans that foster optimal learning outcomes. By tailoring the curriculum and instructional strategies to match the student's abilities, our special needs tutors can provide a supportive and inclusive learning environment.
Building Confidence and Independence:
One of the key objectives of special needs tutoring is to foster confidence and independence in students. Through expert guidance and encouragement, our tutors help students overcome obstacles, gain academic skills, and develop a sense of accomplishment. By nurturing their strengths and providing strategies for overcoming difficulties, these tutors empower students to become self-reliant learners, instilling a sense of confidence that extends beyond the classroom.
Addressing Individual Learning Needs:
Our tutoring programs are designed to address a wide range of learning needs. Whether a student has a learning disability, attention deficit hyperactivity disorder (ADHD), autism spectrum disorder (ASD), or any other special needs, tutors are trained to create a supportive and accommodating learning environment. They employ evidence-based teaching strategies, assistive technologies, and multisensory approaches to cater to the diverse needs of each student. This comprehensive approach ensures that students receive the necessary tools and support to reach their full potential academically.
Collaborative Partnerships with Families and Schools:
Our special needs tutoring in Los Angeles goes beyond individual sessions. Tutors collaborate closely with families and schools to create a holistic support system for the student. Open communication channels between tutors, students, and parents or caregivers allow for the sharing of insights, progress updates, and strategies that can be implemented both in and out of the classroom. This collaborative approach ensures a consistent and coordinated effort in supporting the student's academic journey, promoting continuity and maximizing their overall success.
A Bridge to Future Success:
Tutoring not only helps students overcome academic challenges but also equips them with valuable skills for their future. By building a strong educational foundation, fostering critical thinking, and enhancing problem-solving abilities, tutors enable students to develop the tools necessary for lifelong learning.
Specialized Tutoring for Your Student With Special Needs in Los Angeles, CA
Whether your student has autism, dyslexia, Aspergers, or another learning difference, a Tutoring4Less special needs tutor in Los Angeles can use a variety of tools and techniques to help your student with their academic goals.
At Tutoring4Less, our special education tutors are trained to help your student with a variety of different skills.  A private instructor can start by reviewing your student's 504 Plan or IEP (Individualized Education Plan). During their tutoring sessions, each tutor will help them work on areas that your student's school may not have identified or perhaps did not have the resources to address.
At Tutoring4Less, we offer tutoring in all core subjects, including:
And more
Our Summer Tutoring Program is a readiness program for students from Pre-K to 12th grade that need to prepare for the academic challenges they face when entering a new grade level. Our program focuses on addressing a student's academic weaknesses and building a student's confidence. Whether it's math, science, foreign language, or writing programs you need, our tutoring services can provide the academic support that will support your student's continued academic development.
Tutoring For All Los Angeles Students at Tutoring4Less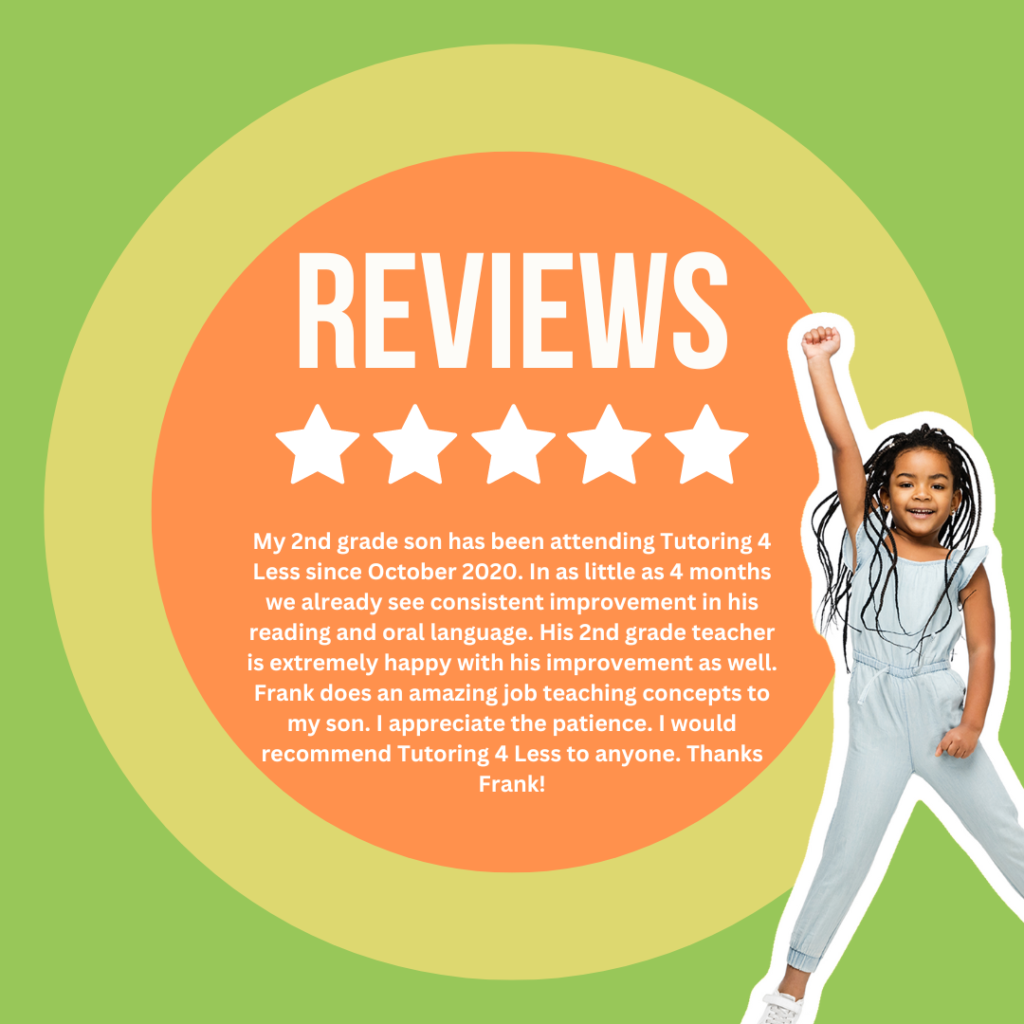 Special needs tutoring in Los Angeles plays a vital role in creating an inclusive educational landscape where every child has the opportunity to thrive. Through its customized approach, emphasis on building confidence, and collaborative partnerships, Tutoring4Less is empowering students with special needs to reach their full potential. By investing in specialized education and support, we can ensure that all students have the opportunity to achieve academic success.
The mission of Tutoring 4 Less is to empower our students with the skills needed to become confident thinkers and independent learners that strive for academic success. Our focus is to provide a customized education program that accurately addresses a student's academic strengths and weaknesses so that they can achieve their goals.
The tutors at Tutoring 4 Less consist of certified teachers, current college students with at least a two-year degree, and college graduates. All of our tutors are bilingual in English and Spanish. Prior to tutoring, all tutors are required to; pass an assessment test with a score of at least 90%, receive a DOJ/FBI background clearance, provide a TB clearance and obtain a CPR/First Aid certification.
The tutors at Tutoring 4 Less are more than just great educators, they are positive mentors and influential role models. Our tutors consist of college students, college graduates and career educators that provide students with a positive outlook on education. Contact us today to learn more about our tutoring for students with special needs.