The Best Reading Tutors in Los Angeles

Tutoring 4 Less offers the best reading tutors in Los Angeles. Our tutors make reading easy, enjoyable, and fun for students of all ages! 
Elementary School Literacy Tutoring:
Kindergarten Reading

1st Grade Reading

2nd Grade Reading

3rd Grade Reading

4th Grade Reading

5th Grade Reading
Middle School Literacy Tutoring:
6th Grade Reading

7th Grade Reading

8th Grade Reading
High School Literacy Tutoring:
9th Grade Reading

10th Grade Reading

11th Grade Reading

12th Grade Reading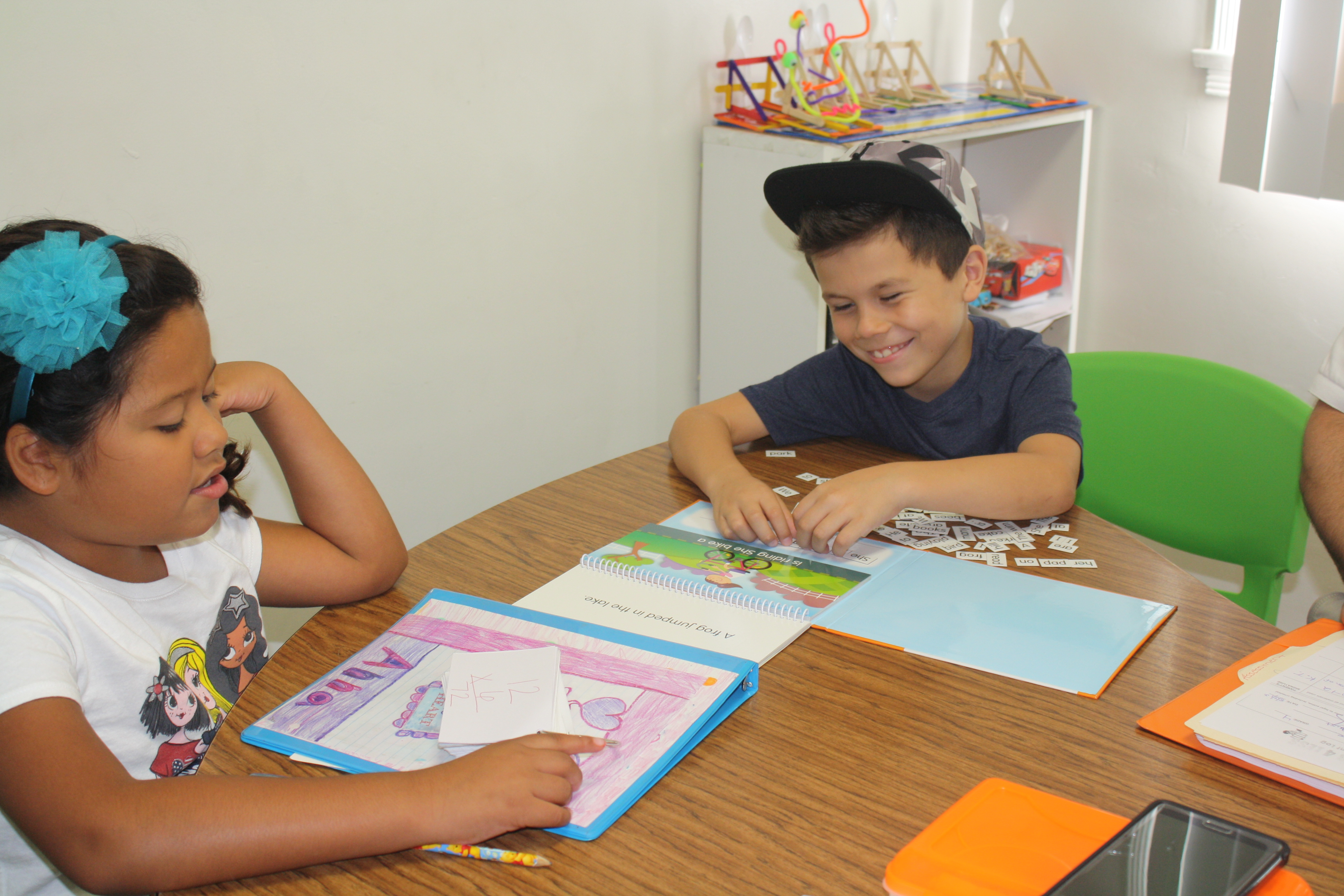 What Are the Qualities of a Good Reading Tutor?
Tutoring 4 Less supports the natural talent of our tutoring staff with our infrastructure of resources and protocol. We use our customized programs, curriculum, classroom activities, and a variety of manipulatives to assist your student in developing the reading skills they need to excel in school and in life. Each child learning with us has an individualized program tailored to their specific learning style and academic need, which we establish through our comprehensive reading assessment. All of our programs are led by a certified Tutoring 4 Less reading tutor. In our mind, a good tutor is one that can work with students on their level, rather than delivering the same lesson in the same style to every student they encounter.
Students enrolled in the Tutoring 4 Less Reading Program will receive private tutoring sessions in the skills necessary to become an independent, fluent reader. Our online tutoring program will motivate students to read using the various tools and strategies that have proven to be successful throughout our more than 17 years of experience. Students at all grade levels, from elementary school to high school, have learned to love reading after enrolling in our program.

How Much Does Private Reading Tutoring Cost?
Los Angeles Reading Tutors Cost $35 – 60 per hour on average. At Tutoring4Less, we are committed to providing top quality tutoring for Los Angeles students at more affordable rates. Reading is an important academic skill that serves many purposes and is the foundation for many other skills. The mission of Tutoring 4 Less is to empower our students with the skills needed to become confident thinkers and independent learners that strive for academic success! We know that not every family can afford to hire a private reading tutor for their child at the rate charged by large tutoring centers. Compare our affordable tutoring rates with the prices charged by other tutoring services, and see how we measure up.
Reading Tutoring and Reading Help Near Me
Los Angeles reading tutors at Tutoring 4 Less offer a three-tier program for tutoring students in reading skills.
Tutoring For Beginning Readers
The Beginners Program at Tutoring 4 Less lays the foundation for a strong understanding of reading. This foundation is essential to school success and lifelong enjoyment of reading. There is an initial assessment for basic phonics and comprehension skills. After that, a customized program is created to suit a student's reading and comprehension needs. Beginner students are tutored in:
Beginning phonemic awareness

Reading readiness skills

Phonemic awareness

Oral comprehension tools

Developing an interest in books and reading
Intermediate Reader Tutoring
Our Intermediate Program provides students with the essential tools needed to become confident, fluent independent readers. On entering the program students are assessed for comprehension and fluency levels. A customized program is then created to suit your student's comprehension and academic needs. Intermediate students are tutored in:
Phonics

Sight words

Independent reading skills

Fluency

Long word decoding skills

Improved comprehension
Tutoring Services For Advanced Readers
The Tutoring 4 Less Advanced Program for literacy helps students become stronger, more enthusiastic readers. As with previous levels, students undergo assessment of their speed and level of reading fluency, and are then initiated into a customized program adapted for their comprehension and academic needs. Through completion of this program, students learn to read twice as quickly as they did before, making substantial gains in comprehension and developing effective study skills. These gains include:
Increased reading speed

Increased reading comprehension

Effective study skills

Increased reading skills

A deeper interest in reading
Reading and writing tutors in Los Angeles, CA, are waiting to help your students build the skill and passion for reading that will serve them well throughout their academic careers, from K-12 grade to college students and for the rest of their lives. Contact us for your child's Free Reading Assessment today!