The Best Writing Tutors in Los Angeles
Getting your student to love the writing process in school and in life

Do you want your student to benefit from the best writing tutors in Los Angeles? The Writing Program at Tutoring 4 Less teaches students all of the necessary fundamental skills needed to achieve academic success in school. Our Program teaches students how to effectively present their thoughts in writing and when to use certain kinds of techniques. Students in our program learn to embrace the writing process and how to have fun while writing. We have worked with students in elementary school, middle school, and high school, striving for over a decade to provide the children of Los Angeles with writing tutoring at a family-friendly price point accessible to parents and guardians across Los Angeles.

When Does Your Child Need A Writing Tutor?
There are many reasons why children receive tutoring, and in particular, writing tutoring.
Students didn't master basic writing skills.

Students may have a learning disability, and personalized attention and support provided by a tutor is necessary for them to learn successfully.

A student may struggle with organizational skills, making it difficult to keep on schedule with completing school assignments.

Students may have a problem at home: whether medical, social, emotional, or behavioral.

Some students simply want to get ahead.
Whatever the reason, tutors can both reinforce the material taught in school and empower students with the skills necessary to work independently.
Writing is the center of all study skills. Without the ability to convey meaning accurately through writing, academic study will be a constant struggle. You may have spoken to your child's English teacher about your concerns. However, the most effective way to improve writing ability is through private tutoring. The Writing Program at Tutoring 4 Less utilizes customized curriculum books, classroom activities and a variety of manipulatives in a classroom setting to assist your student in learning vital writing skills. Each student has a customized program tailored to their learning style and academic needs. All our programs are taught by a certified Tutoring 4 Less writing tutor.
How Do You Tutor Someone in Writing at Tutoring 4 Less?
Writing Tutors For Beginners
In order to master the art of writing, students must have a solid foundation. Tutoring 4 LessOur
offers a beginners program which provides students with that foundation. We teach the basic skills needed to achieve academic success.
Students will first be assessed for an understanding of these basic skills. A customized program will then be created to suit a student's academic needs. Students enrolled in our Beginners Program will learn:
Grammar skills

Basic sentence structure

To create basic sentences

Basic essay structure
Tutoring For Intermediate Writers
The Intermediate Program at Tutoring 4 Less builds a student's confidence for standardized testing and develops skills necessary for high school advanced writing.
Students will first be assessed for mastery of basic skills. A customized program will then be created to suit a student's academic needs. Our intermediate students will learn:
Writing enhancements

Writing mechanics

Paragraph structure

Various strategies

Basic and advanced essay structure
Advanced Writers Need Tutors, Too!
The Advanced Program at Tutoring 4 Less strengthens a student's skills through practice and feedback.
Students will first be assessed for mastery of advanced skills. A customized program will then be created to suit a student's academic needs. Our advanced students will learn:
Writing strategies and mechanics

Paragraph Structure
Advanced essay structure

To write research papers
Once your student has been through our Advanced Program, essay writing and creative writing will be a lot easier for your student. The study skills we impart will serve your child well and promote good writing skills throughout their life, whether they move on to a Bachelor degree, vocational school, or join the workforce.
Writing Tutors For Every Grade
You may be wondering whether Tutoring 4 Less has writing tutors for your child's specific grade. The answer is YES! Our writing tutors are experienced in assisting students of all levels. Writing tutoring is available for students in:
TK

Kindergarten

1st grade

2nd grade

3rd grade

4th grade

5th grade

6th grade

7th grade

8th grade

9th grade

10th grade

11th grade

12th grade

PSAT prep

SAT prep
If you have a particular need not listed above, please contact us to set up a free writing assessment and discuss your student's writing goals. We will be glad to recommend a solution!
Find Online Writing Tutors
Online learning took over the world in 2020, and we predict online tutoring is here to stay. Whether your kids currently attend school in-person or over the internet, an online tutor can help them become a stronger and more confident writer. The convenience of tutoring online, from the comfort and safety of one's home, without the dreaded Los Angeles commute, outweighs the downsides, such as the lack of face-to-face contact. With online tutoring, we have the ability to assist students from Los Angeles as well as all over the world. If you are concerned about the effectiveness of online tutoring for writing, you can rest easy knowing that our tutors at Tutoring 4 Less have adapted their proven curriculum to the online format with great success. Writing, at any level from beginner to advanced, is a subject that lends itself very well to online tutoring.
Choosing The Best Writing Tutor For Your Child
The best tutor for your child may not be easy to choose. As a parent, you may have any number of questions, from the cost of private tutoring to accommodations for your child's learning style. You may wish to read reviews, research a tutor's qualifications, and choose between an online tutor and an in-person tutor or tutoring center. Make sure the tutor you choose has experience with your child's grade level, and the level below and above that grade. Last but not least, the tutor's personality and demeanor may have an impact on your child's success with tutoring. Knowing how to engage a student, how to relate to the student, and be a role model is a unique aspect of our writing tutors at Tutoring 4 Less.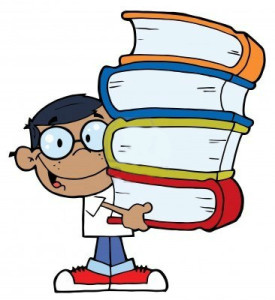 Contact us
for your child's
Free Assessment
today! Our tutors in Los Angeles, CA, are waiting to give your child the support they need.